Pet Shop in Roorkee | Pet Shop Near Me
---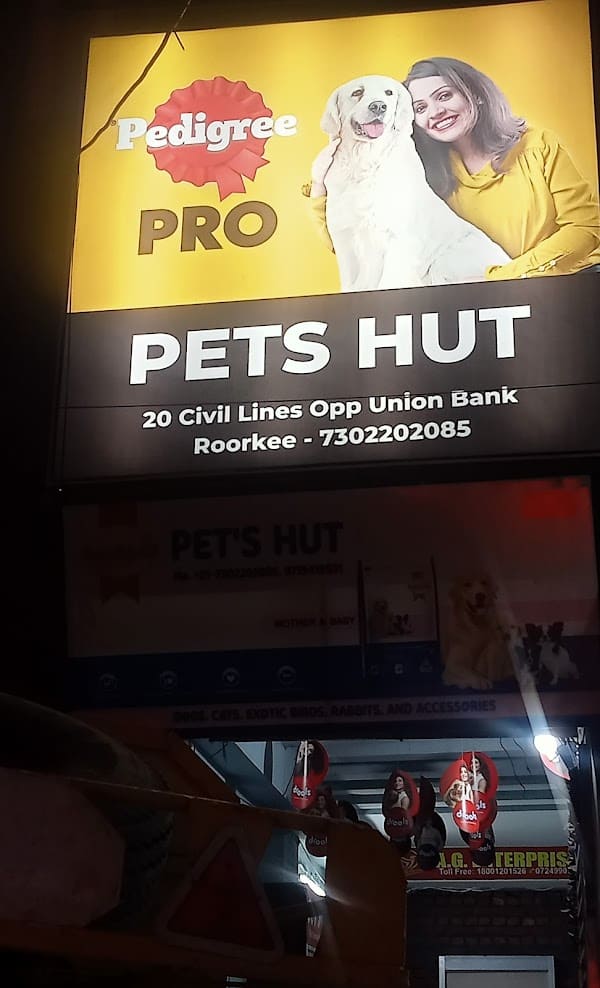 Pet's Hut
Pet's Hut

20, opposite union bank of india, Civil Lines, Roorkee, Uttarakhand 247667
Pet Shops

Pet Shop Roorkee Civil Lines | Dog Shop Near Me
---
Petofy is a trusted source for pet products and services. We understand how people encounter challenges in obtaining all the good products for their pets in one place. We provide the verified data for the best pet shops in Roorkee with shop details like the owner's contact number, pet shop addresses, reviews, and Google Maps. As people, today work to become healthier, through diet and exercise, in the same way, we think for your pets and provide natural products to maintain the health and well-being of your beloved companion pets. We keep in mind a wide range of parameters like healthy treats, and a nourishing diet that leads to superior health and well-being of your pet.
Frequently Asked Questions
1. I want to buy a toy for my Dog but I don't know which one I should buy.
Toys are designed for many purposes 'Just for fun, Learning, Activity, fitness, keeping your pet busy, and more.

You should choose a toy based on your pet dog's activity. There are many toys available in the market.



Chewable toys

Catch up toys

Squeaky toys

Pulling toys

Discs toys

Tug toys

Water toys

Treat Filled toys


;